Executive Chef K.C. Fazel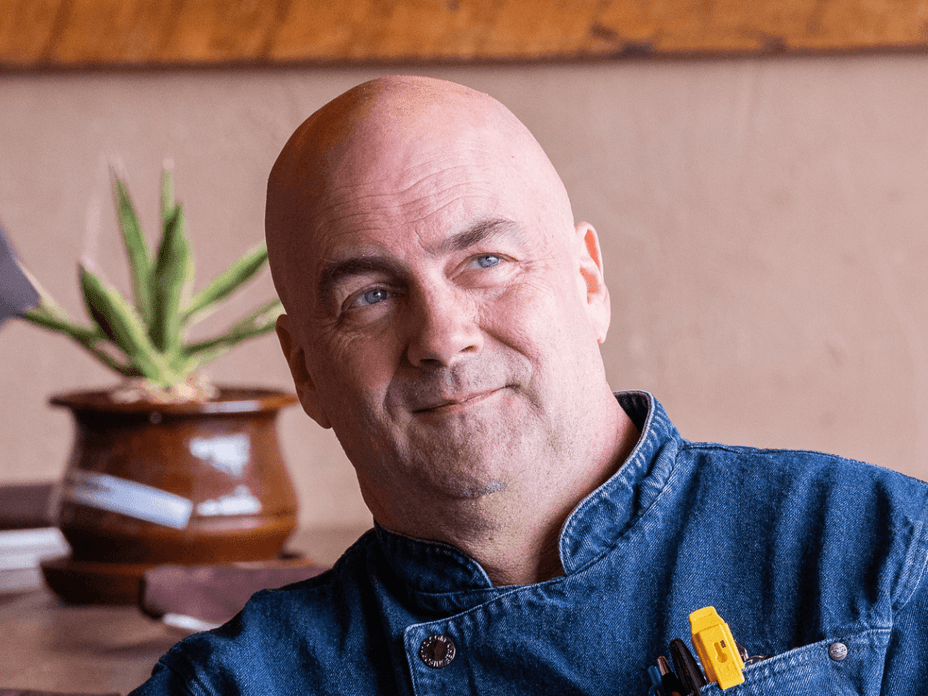 K.C. Fazel's culinary passion ignited while growing up in the San Francisco Bay area, and furthered by summers spent surrounded by the rich farmlands of Nebraska and Iowa. While studying architecture in high school, Fazel quickly realized that life behind a desk was not for him, he found that his interest in cooking at home could lead to an exciting profession. He read cookbooks and tuned in to cooking programs to learn the basics that laid the foundation for a successful career in the food industry.
After earning a bachelor's degree in hotel and restaurant management from California Polytechnic University in Pomona, Fazel immersed himself in the culinary world as a student at the Culinary Institute of America. It was during this period that he encountered the man who would have the greatest influence on his future in the culinary arts, Chef Bradley Ogden. Their shared belief in the importance of working with local producers made an impact on Fazel and stayed with him throughout his career.
During his time at CIA, Fazel had the privilege of working with a plethora of celebrity chefs including Wolfgang Puck, Alice Waters, and Jeremiah Towers. Learning from these culinary masters gave Fazel the determination to develop his skills and expand his knowledge by digesting their expertise. Following graduation, Fazel entered one of the foremost apprenticeship programs in the U.S. at the Greenbrier Resort in West Virginia. Here, he stretched his culinary horizons and began refining his personal style of cooking.
Once the apprenticeship was completed, Fazel joined the kitchen team at the fine dining restaurant, Lafite at the Registry Resort in Naples, Florida, which was beginning to gain recognition as one of the top restaurants within the Southern Florida region. He quickly advanced to sous chef at Lafite and then to chef de cuisine at the resort's Chablis restaurant. Working at Lafite and Chablis, Fazel found his niche in sourcing the right ingredients, using fundamental cooking techniques and developing full, well-balanced flavors.
Following his success in Florida, Fazel realized the expanding culinary landscape of Las Vegas, Nevada and relocated to The Brown Derby at the MGM Grand Hotel & Casino. Renowned chef Tom Colicchio brought his Craftsteak restaurant to MGM Grand and Fazel became one of the leaders of the opening team. It was through Craftsteak that Fazel rediscovered his passion for sourcing products from local producers, and he determined that Las Vegas was ready to experience farm-fresh, quality ingredients prepared with proper cooking techniques.
His next venture as executive chef of Tender Steak & Seafood at Luxor Hotel and Casino, Fazel continued to adhere to his farm-to-table philosophy by working with local and regional producers to bring guests the freshest meats, seafood, and produce available. His was the first restaurant on the Las Vegas strip to have 100% usage of meat that was antibiotic-free, hormone free and natural, in addition, all his seafood was sustainably sourced.
During his time at the Triple George Grill at the Downtown Grand, Fazel continued to develop and create fresh innovative flavors and menus. He maintained focusing his energies on farm-fresh ingredients while creating unique recipes with a hint of a comfort food style.
In November of 2022, Fazel joined as Executive Chef at the Red Cliffs Lodge in Moab, Utah overseeing The Cowboy Grill, River Deck, and all banquets.