Arches National Park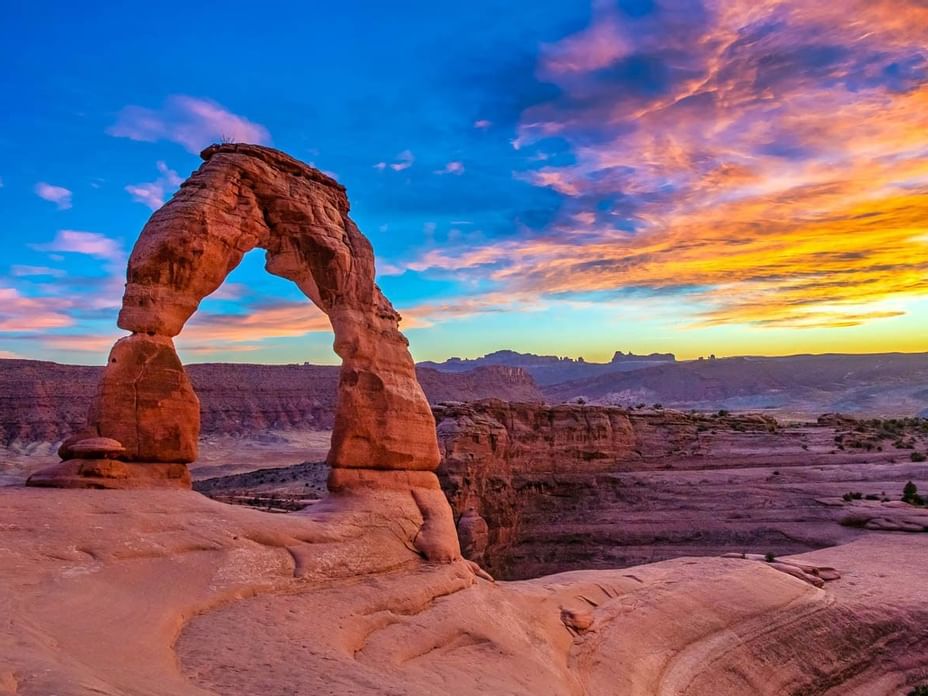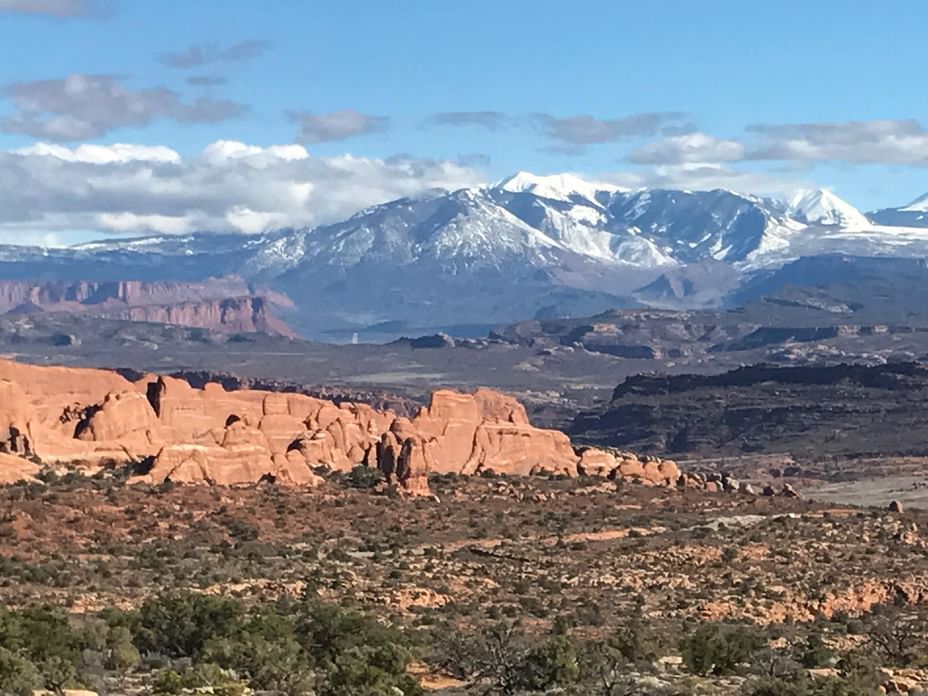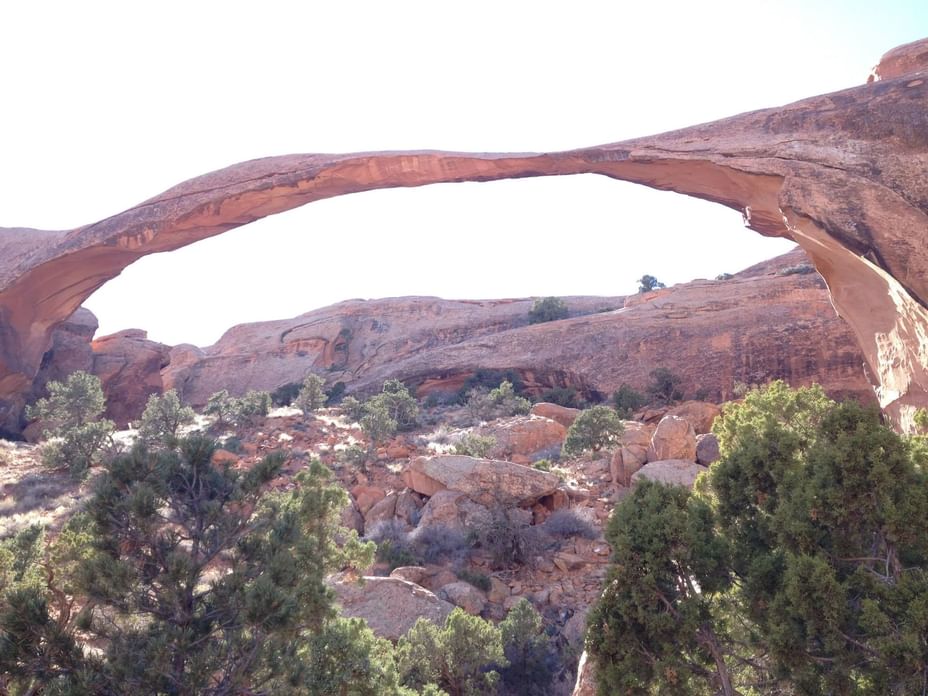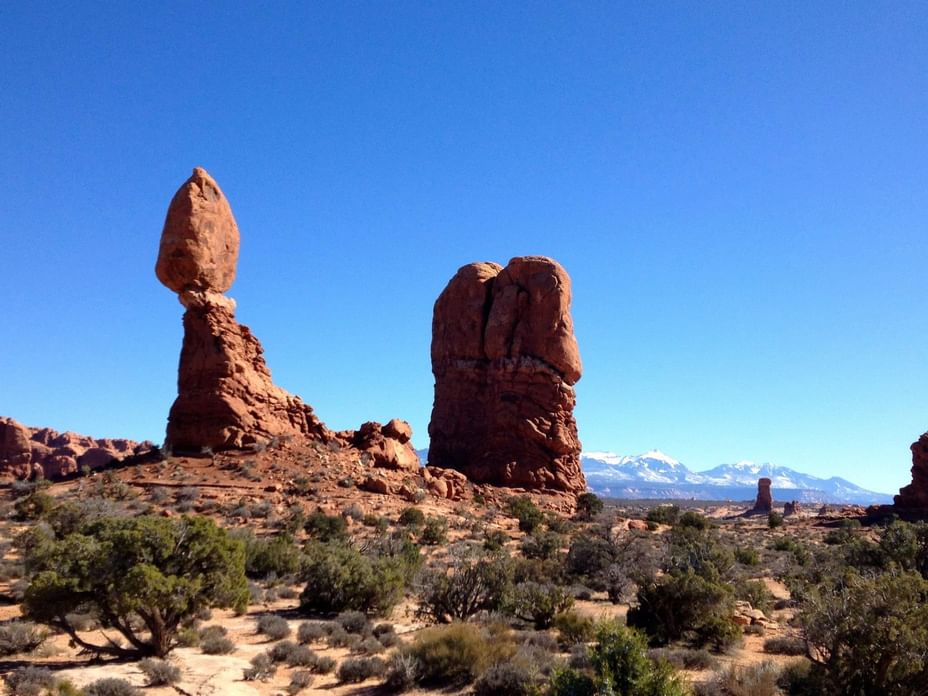 Located north of Moab, this unique park is bordered by the Colorado River and is home to over 2,000 natural sandstone arches. Delicate Arch is the most famous natural stone arch in the world. Referred to as "The Arch" by many arriving visitors for whom it is at the top of their must-see lists, Delicate Arch has an allure that is hard to explain but impossible to deny. The light opening beneath Delicate Arch is 46 feet (14 m) high. Landscape Arch, one of the world's longest stone spans, stretches 306 feet (93.3 m), yet is only about 11 feet (3.4 m) thick at its center. Both are two of its most noteworthy sights, as is Balanced Rock, soaring above the desert in the middle of the park.
Planning your trip to Arches National Park? Arches National Park will be implementing a timed entry, pilot program.
To enter the park from April 3 through October 3, 2022, visitors will need three things:
Timed Entry Ticket

Photo ID

Park Entrance Fee OR valid Park Pass (includes Annual, Senior, Access, Military, 4th Grade, or Volunteer passes). See all qualifying Entrance Fees and Passes.
The park will release tickets first-come, first-served on Recreation.gov three (3) months in advance. A limited number of tickets will be available for purchase one day prior to entry at 6 pm MDT through Recreation.gov. These are expected to sell out quickly and we encourage visitors to plan ahead. Tickets will be required from 6 am to 5 pm daily from April 3 through October 3, 2022.
U.S. 191 Moab United States