Moab Museum of Film and Western Heritage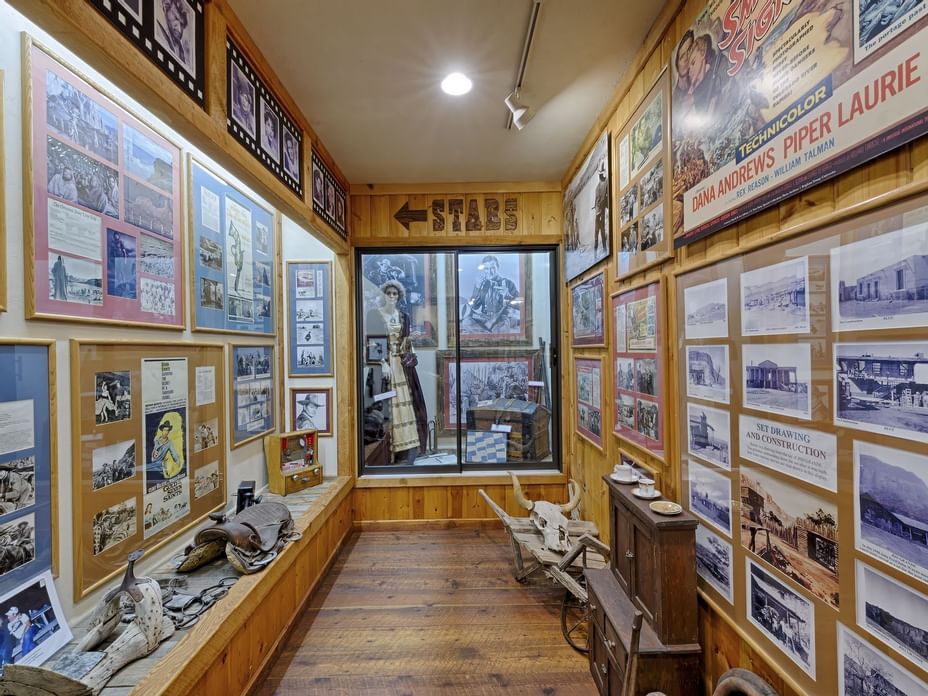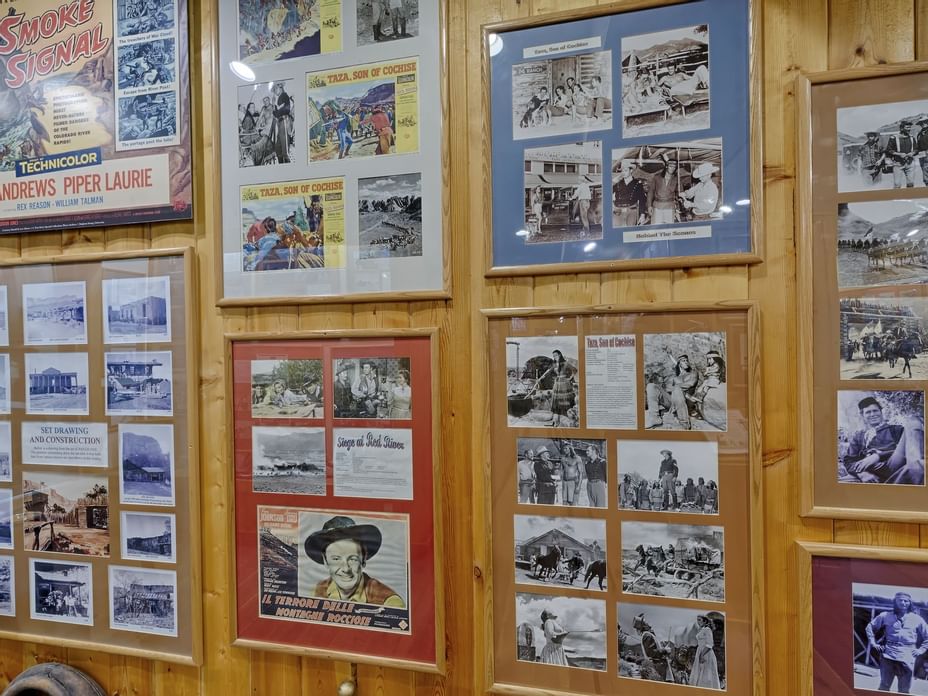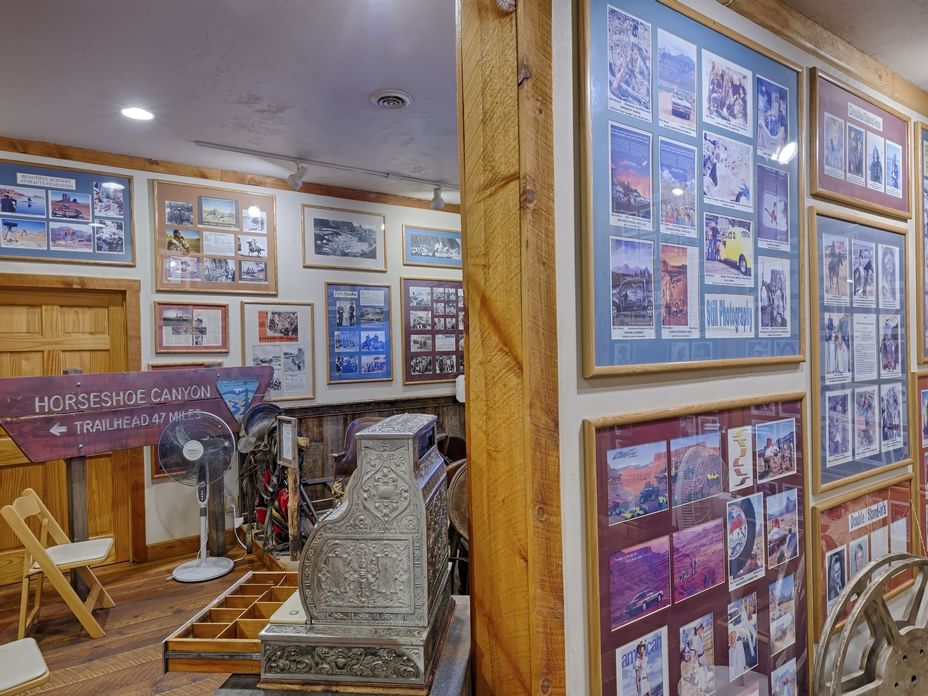 The Red Cliffs Lodge and Moab Museum of Film and Western Heritage are part of Red Cliffs Ranch. The ranch was settled in the late 1800s and has been a working ranch ever since - raising cattle and horses to this day. While cattle raising has been a major part of the ranch history, filmmaking has also been extremely important. Many films have been shot right here at Red Cliffs Ranch (formerly White's Ranch), and displays and photos tell of the colorful cowboy life - past and present.
In the late 1940s, the legendary John Ford discovered the rugged beauty of Moab's Canyonlands and filmed the first of many movies here. The first major motion pictures filmed in the Moab area were set on Red Cliffs Ranch. Wagon Master, Rio Grande, Son of Cochise, Warlock, The Commancheros, Cheyenne Autumn and many others used the ranch and its magnificent scenery as a backdrop. John Wayne, Maureen O'Hara, Ben Johnson, Rock Hudson, Henry Fonda, Anthony Quinn, Lee Marvin, Richard Widmark, James Stewart and Richard Boone have all worked on location here at Red Cliffs Ranch.
More recently, Geronimo, City Slickers and Thelma and Louise - along with other movies and more than 100 commercials - have all used the Moab area as a location.