Slick Rock Trail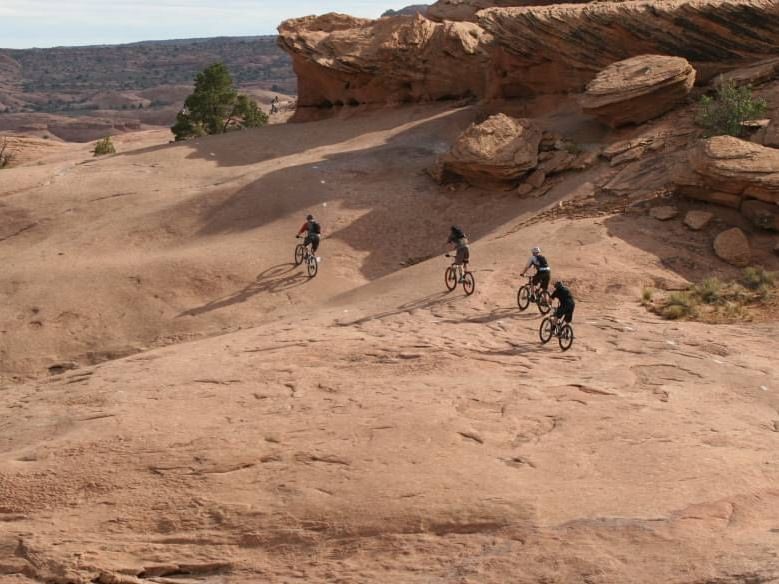 A high plain of slickrock domes, bowls, and fins, it rises in the east to meet the colorful mesas and nearly 13,000-foot peaks of the La Sal Mountain Over 200,000 visitors enjoy this 9,000-acre recreation area annually.
The Slickrock Trail is a popular mountain biking destination this 10.5-mile trail takes riders over a landscape of petrified sand dunes and the eroded remnants of ancient sea beds. Mountain bikers rate the Slickrock Trail as one of the more difficult rides in the Moab area.
The Slickrock Trail was originally laid out in 1969 by Richard R. Wilson for use by Honda Trail 90s (before the mountain bike was invented), and the area is still open to such recreation today.4X4 and off-road enthusiasts will find a challenge on the nearby Hell's Revenge 4X4 Trail, which intersects the Slickrock Trail in several places.
Slickrock Trail 84532 Moab United States