The River Deck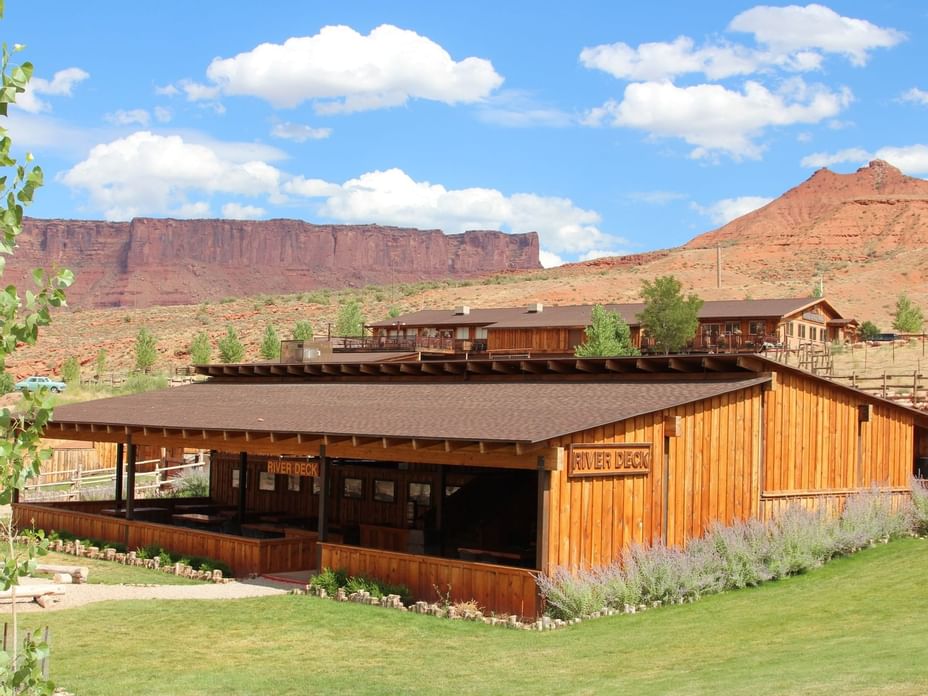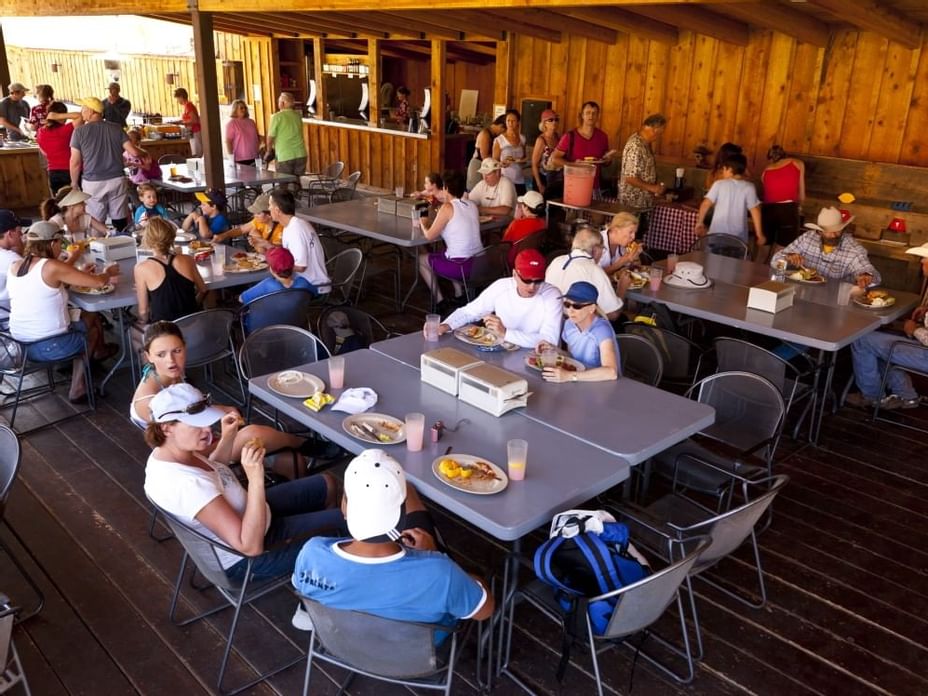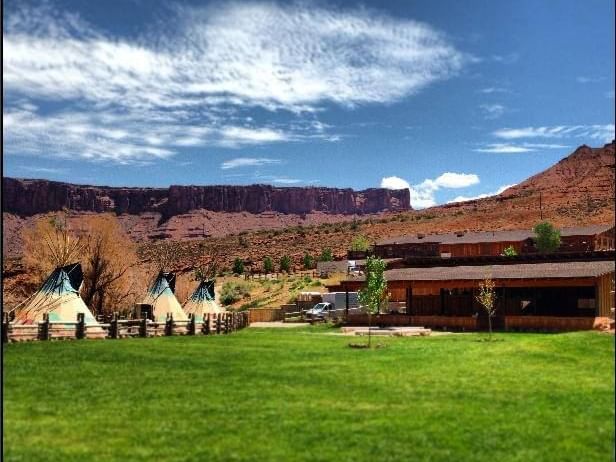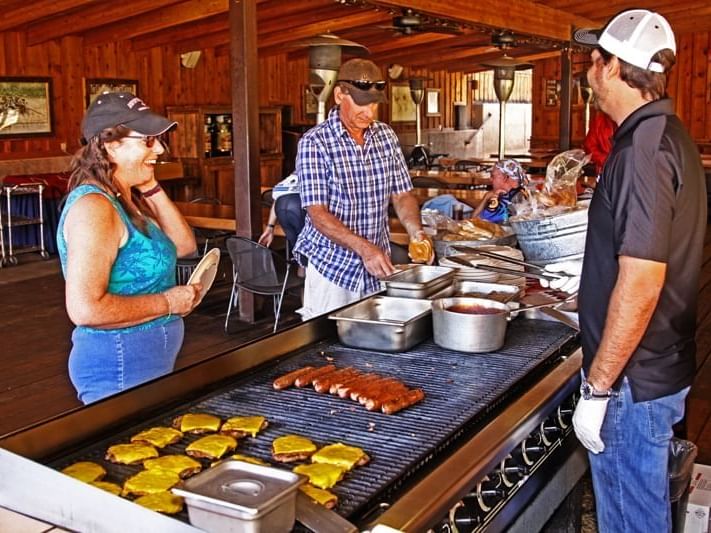 A casual barbeque is served at the River Deck.

Lunch is served daily from March to October. The menu varies and includes all-beef hot dogs and hamburgers, including veggie burgers, grilled chicken, various salads, iced tea, lemonade, and water.

Dinner is served on Sundays and Mondays when the Cowboy Grill is closed. The all-you-can-eat buffet includes steak, chicken, bison sloppy joes, as well as vegan items like oyster mushroom steaks, jackfruit sloppy joes, various sides, salads, and dessert, iced tea, lemonade, and water.

Soda is available for purchase.
*All menu items are subject to change and availability.
Mile Post 14 Highway 128 84532 Moab United States